Top 5 Christmas Holiday Gifts For Liberals
'Tis the season to be jolly, and to mark your liberal family members naughty or nice on the list.  No matter if they voted for Hillary, Bernie or Jill, we have something for all of them that will give you a good laugh as they open it on Christmas day. Merry Christmas to all! …. Sorry, I mean happy holidays! NOT!
#5 The Bernie Chia
This gift will remind the socialist in your life of the bright green socialist utopia that has been established in places like Cuba, Venezuela and the old Soviet, where Bernie and his wife had their honeymoon after his first marriage.
#4 Safe Space Bubble Wrap
Nothing says Christmas spirit more than contributing building materials to your beloved's own portable safe space.  With their very own safe space they can bring on the train, plane or to the workplace, no one will ever be able to hurt their feelings again.  And they will think of you every time they deflect hate speech off of their safe space bubble.
#3 A Megaphone
Stumped on what to get for that righteous liberal? Look no further than the megaphone. After the election, all across the country we saw liberals standing up on soapboxes to declare to the world how not racist they were.  With a new megaphone, your liberal friend or family member will be able to stand up on the couch next to the Christmas tree on Christmas day, and tell us all why Christmas is racist. We will be able to hear them loud and clear.
#2 The Combo Playset
The Play-Doh + Therapy Dog + "Everyone I don't agree with is Hitler" combo play set is number one on Amazon's "frequently bought together" list this year.  At $99.00 minus 20% off for redeeming 150 of your annual white privilege points, this is the best deal right now in the market for only your favorite liberal friends and relatives.  Get it while the gettins' hot.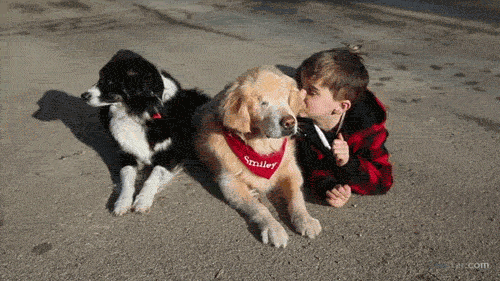 #1 The Safety Che' Shirt
Because nothing spells "safety" more for your liberal friend than the eradication of free speech, the deaths of innocents by firing squads, mythical motorcycle rides that never actually happened and gays being imprisoned.  This was the hottest item during Cyber Monday as millions flocked to eBay and Amazon to pick up their #SafetyChe shirt with bonus "Castro" Edge motor oil.
Bonus "Castro" Edge Motor Oil
With the purchase of the #SafetyChe shirt, you will get a bonus "Castro" Edge high mileage motor oil.  We had to fill it half way with water though because… you know… socialism.  So your funeral motorcade might not make it all the way to it's final destination.  But with a little push, you will make it to the finish line.
And here is a video to send along to your liberal friends and family that relate to the children's book "Everyone I disagree with is hitler."